I had just been to Madurai for a client meeting which did go well and post that, I decided to visit the World Famous Historic Meenakshi Amman temple which is located in the heart of the city of "Madurai".
I've been a frequent visitor to this temple since my childhood and trust me when I say this, "I was truly amazed at how even the historic temple has adapted to the technology advancements"
Hindu temples usually do not allow us to enter with any electronic items. So the key observation of my trip was the fastness in the queue to enter the temple. Earlier, we used to stand for hours in a long queue so that the staff can manually make a note of our names and the electronic gadgets we have left with them on a book to get past the gate. This was time consuming and exhaustive process.
Today, I am happy that they have embraced technology, and the process is much faster. They request us to place the gadgets in a shelf, then capture a photo of us with our mobile number & the count of gadgets as seen in this picture. Thus, helping save time so we can enter the temple with absolutely no waiting period or any hassles of the no-gadget rule.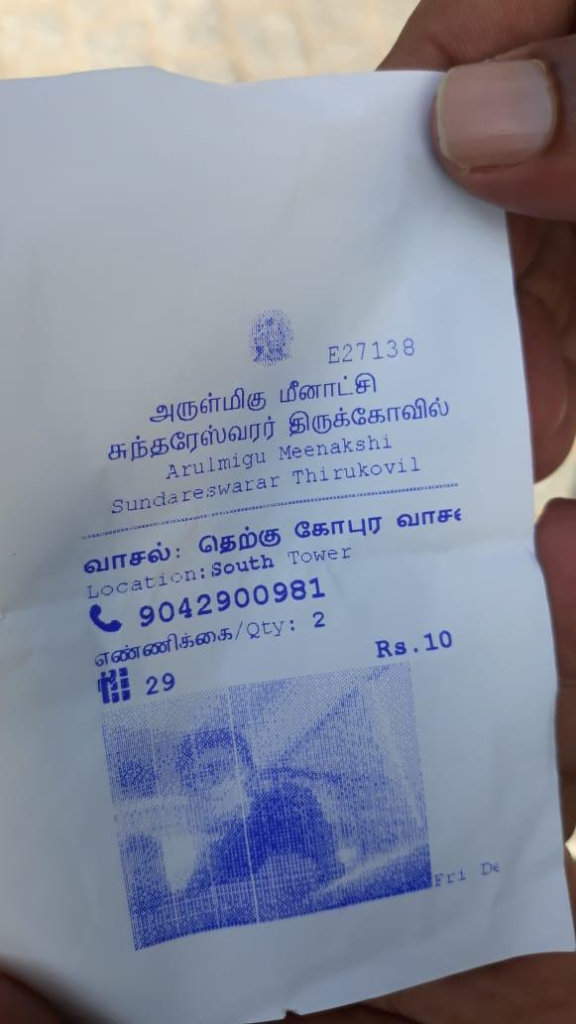 Technology plays a vital role in various industries and temple is no exception 🙂
Innovation is the outcome of a habit, not a random act.