Return Request (For Sales) and Goods Return request (For Purchase) document was introduced by SAP in the version 9.3.
Return request document called as RMA in business terms is a request document from the sales team to receive the inventory in the warehouse. It acts as a formalised request for the inventory team to know, what's expected to receive in the warehouse.
Below is a screenshot of RMA Document in SAP Business One.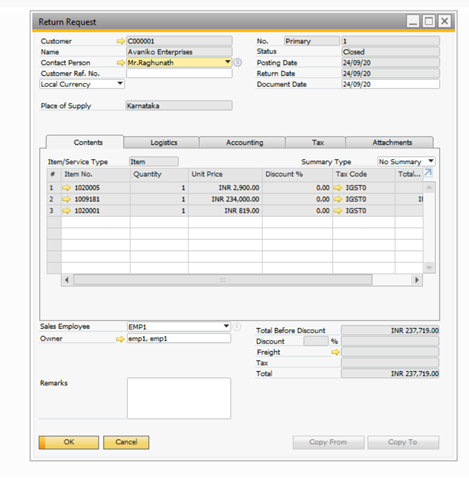 Based on the request, the inventory team can create the Return and the accounting team can create the credit note for the customer.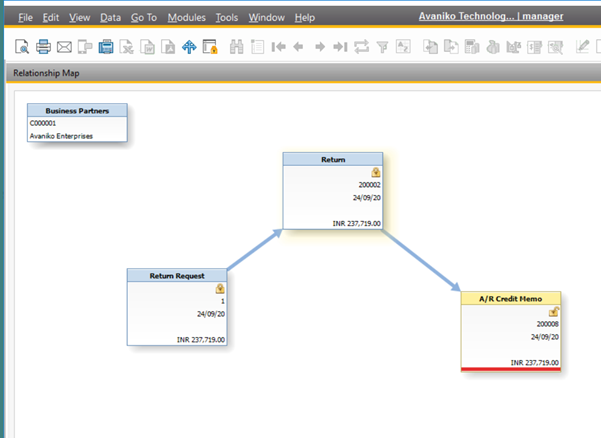 SAP maintains the relationship of documents created from the return request. The Return request can also be created based on the sales Invoice.
Similarly, Goods return request in SAP Business One 9.3 Version will work for the Purchase related transactions.